This website is an Open Educational Resource (OER) with a Creative Commons Attribution-NonCommercial license. Permission is given to use and adapt any material on this website for non-commercial purposes, as long as attribution is given.
Every dance in every edition of The Dancing Master is included in this site, with step-by-step instructions, modern music notation, and thorough indexes of publication information, musical aspects, and every dance step used in each dance.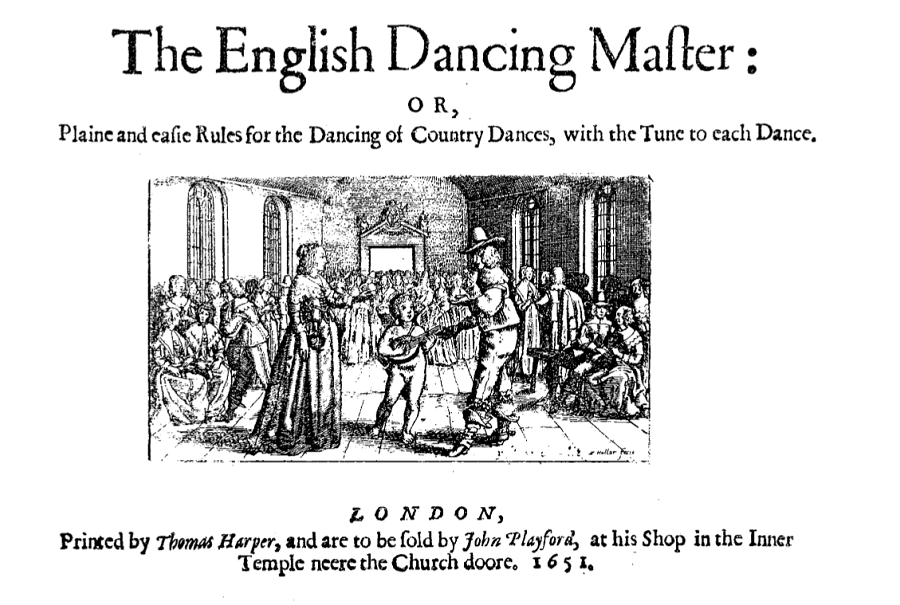 The First Edition included this personal note from John Playford: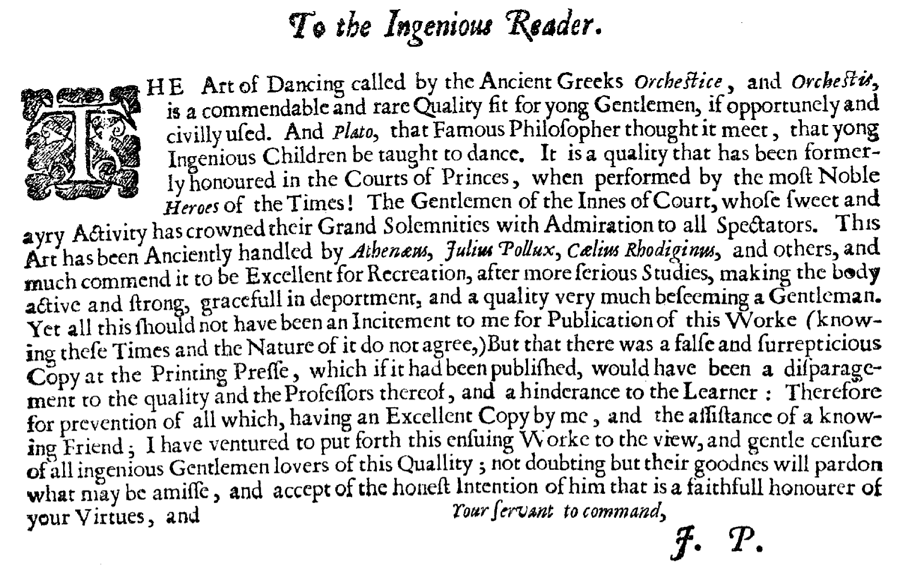 Questions or comments? Contact Scott Pfitzinger at pfitzburg[at]gmail.com.